"Tang's Smart System" Training Session is conducted at Foon Yew High School, Johor
Tang : 2017-10-23
On October 7th, 2017 (Saturday), Tang's service team arrived at Foon Yew High School early at 7am. The training session started at 8:30 a.m. after the equipment were all set.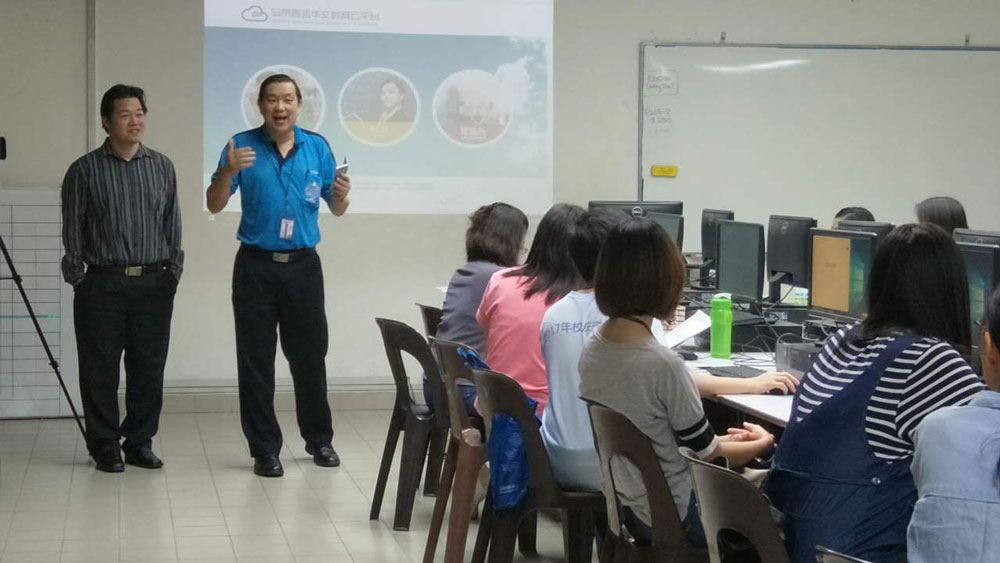 There were 17 teachers attending this training session and most of them were teaching Mandarin at secondary level 1&2. The unsuspecting coming of Mr. Chan, the Vice Principal of the school made the training session more interesting and meaningful. He delivered a short speech before the training session officially started and expressed the importance of contiguously learning new skills, especially the technology skills to avoid being outdated. Mr. Chan nicely introduced the background information of Tang and the contributions Tang made to their school along with other 13 high schools in KL. The wonderful speech earned all the teachers' warm applause.
Lisa (Tang's trainer), afterwards, introduced Tang's Smart System and showed teachers how to apply teaching resources and make good use of them in class. She continued to introduce the function of online exercises including how to make some ones and set expiry date, allowing homework to be finished within the set time at home whenever students log in their accounts on the platform.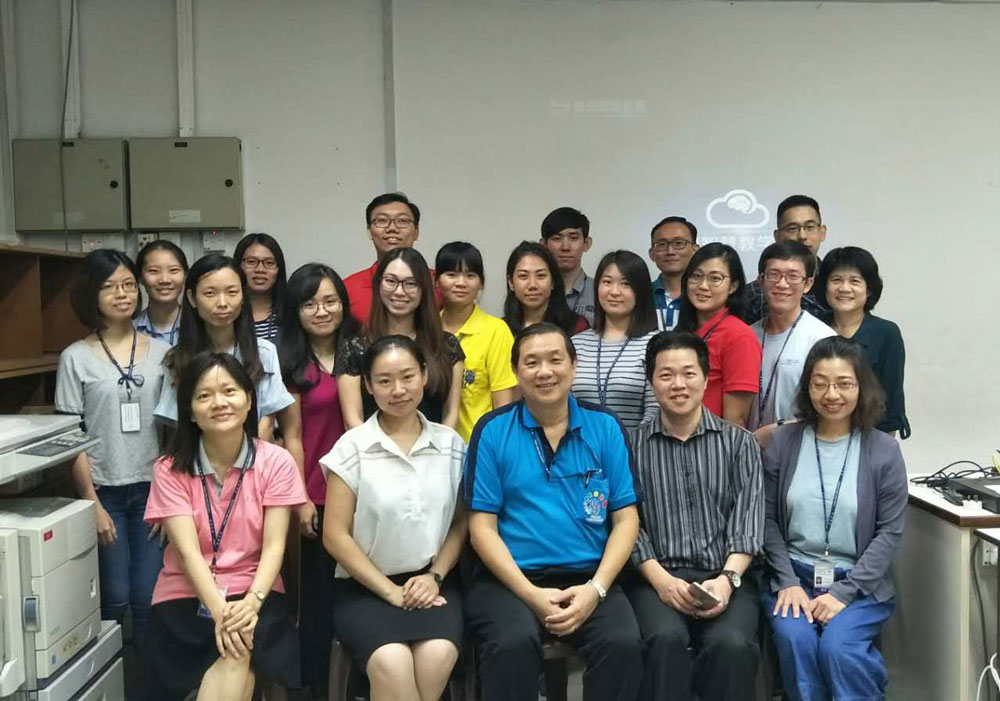 As for online exams, teachers were also able to prepare paper and set completion time on the platform. Thus, what the students need is only a quiet room and PC which is quite time-saving and convenient for teachers to estimate students' study and for students to obtain instant feedback from the exercise paper. One click on "Send" and "Submit", the whole complicated procedure for exam arrangement will be well solved, saving teachers more time on class preparation.
The session was ended until 12pm at noon, all the teachers gained a lot and learned many useful skills to optimize their teaching methods with the help of Tang's Smart System.