Tang's Training Session Conducted at Yong Peng High School, Johor
Tang : 2017-11-23
On Nov 18th, 2017 (Saturday), Tang's service team-Rico and Alan arrived at Yong Peng High School early at 8 a.m. Rico set up the recorder device and tested the system before the class started at 9am.
Since Yong Peng High School is a small-scale independent school, only 6 representative mandarin teachers were invited to attend Tang's training session. However, the principal, Madam Tee also attended the session together with all other teachers, expressing her support and showing the importance of this training.
The mandarin teachers attended were excellent in Chinese language teaching with many years' experience, but they used to apply conservative teaching methods with textbooks. Thus, teaching mandarin on class by means of multimedia was quite an innovative action for them. Regardless of difficulties, Rico was always dedicated and patient to guide each teacher to operate the system. For example, how to login, download, and upload the resources, how to generate and modify online exercises and test paper.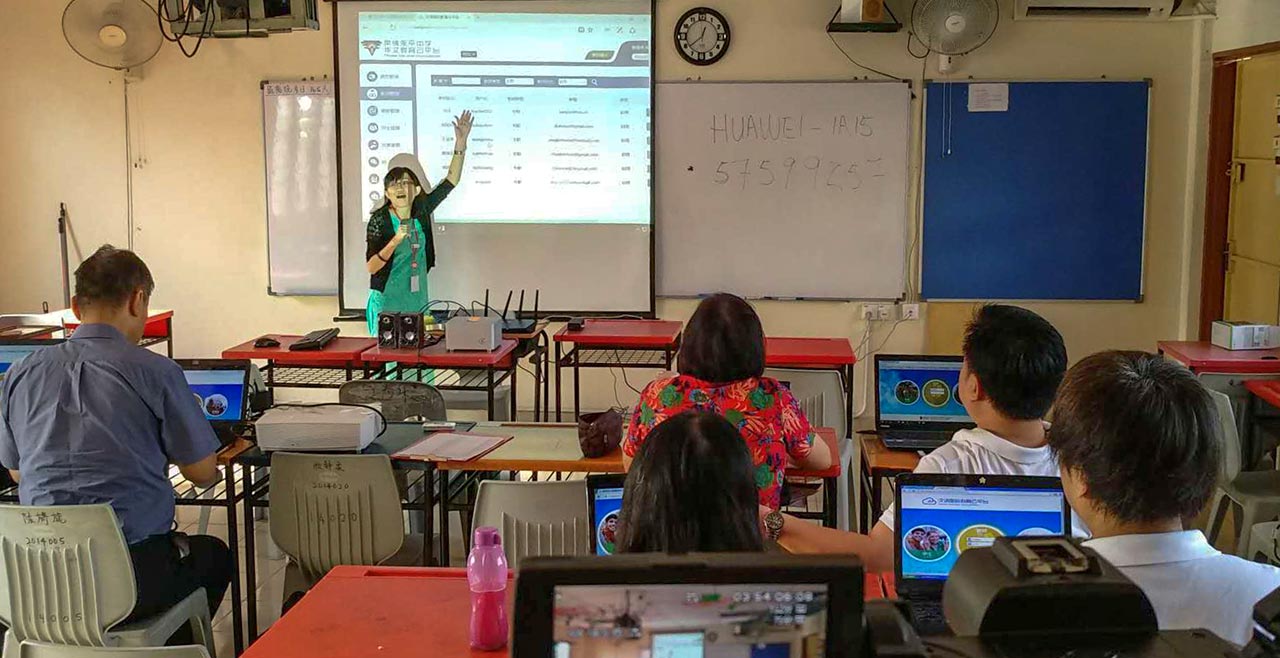 Principal Tee was carefully listening to Rico's training as well, even though she was not a mandarin teacher. In the training session, all the teachers had successfully learnt how to manage the teaching resources, create and modify online exercises, and make exam paper on Tang's Cloud Platform.
The entire training was completed at 1p.m, and a group photo was taken together afterwards.
Right after this training session, a second one was also arranged mainly for operation & practice. The coordinator of the school was assigned by the principal for further communication with Tang's service team.