Tang Chinese Collaborate with Malaysia and Thailand Government Delegations to Participate in 2019 China-ASEAN Education Cooperation week
Tang : 2019-07-26
From July 21 to 23, 2019, entrusted by the China Education Association for International Exchange, Tang invited Ms. Norhana Binti Mustapha(Deputy Director of the Technical and Vocational Education Division of the Ministry of Education of Malaysia), Ms. Chong Pu Popansong(Director of the Bangkok Center of the Vocational Education Committee of the Ministry of Education of Thailand), and their entourages to participate the -- China-ASEAN International Vocational Education Conference.
During the conference, Ms. Norhana (Deputy Director of the Technical and Vocational Education Division of the Ministry of Education of Malaysia) delivered a keynote speech and made a report regarding the situation of vocational education in Malaysia. At the same time, she gave highly complimentary remarks to Tang's CCTE model. She expected Tang Chinese can promote more domestic high-quality vocational schools to carry out this cooperation in Malaysia, and the Malaysian Education Commission and related schools will give support and cooperation.
As a witness of CCTE's cooperation in running schools, Ms. Chong Punu Bo Bangsong (Director of Bangkok Center of Thailand's Vocational Education Committee of the Ministry of Education), who participated in a seminar on sharing the results of China-ASEAN cooperation's projects, and she shared with everyone about the progress and the positive results between Thailand's vocational schools and Fujian Institute of Information Technology's cooperation. Mr. Jiang Jibin (President of Fujian Polytechnic of Information Technology), has introduced the case of internationalization of the university. In 2018, it cooperated with Tang Chinese to complete the construction of a cloud platform for international cooperation in vocational education. At the same time, it set up "China-Thailand International College" in China and Thailand, and received the first batch of Thailand students. This has created the first "1-2" joint talent training model with complementary advantages in Fujian Province; created a teaching mode of combining online and offline face-to-face teaching with "Internet +"; and created a new mode of international talent training based on regional advantages and industrial demand.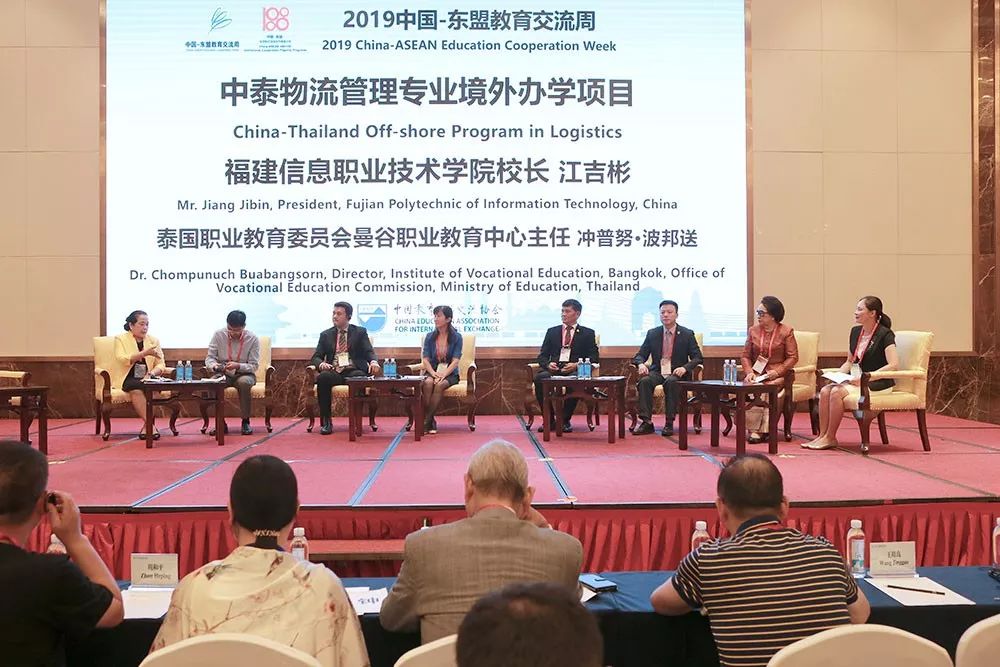 In the panel of results sharing seminar, President Li Jinsong shared his experience in helping Hebei Software Institute to establish the "Zu Chongzhi International College" in Thailand. At the same time,Tang Chinese has use Internet + 's scientific and technological to fully mobilize the advantages of Tang Chinese on overseas companies. While providing at home and abroad technical solutions for Chinese teaching institutions ,Tang Chinese also actively promote and construct a new integrated China-foreign countries' educational cooperation model of "Chinese + Professional + Business culture + Employment", which can realize the trace-ability, inquiry and convertibility of the educational process, and ensure the high-quality development of personnel training.
Through this forum, Tang Chinese has shared its achievements and learned experiences. They hope that in their future work, they will cooperate with all parties to provide educational institutions with better solutions for systematic Chinese teaching under the background of Internet + 's technology.