The first China-Thailand school-enterprise cooperation for talent training project are successfully landed in Central Thailand of Luoyong Industrial Park
Tang : 2019-08-29
On August 19, 2019, Zuchongzhi College -- the first of China-Thailand school-enterprise cooperation model established by Tang International Education Group, Lizhong Group and Hebei Software Vocational College which landed in Central of Thailand's Luoyong Industrial Park, Xintai Wheel Co., Ltd. Xintai Wheel is a Thai subsidiary of Lizhong Group. This cooperation is an important part of the overseas localization talent training system of the cooperation between Lizhong Group and Tang. It is committed to the long-term training of localized talents through the support of the Tang's information platform and in conjunction with China and Thailand colleges. Meanwhile, with Tang Global Talent training Cloud system for medium and short-term training to support overseas Chinese-funded enterprises, and the countries along the Belt and Road Initiative to achieve better development for high-quality talents.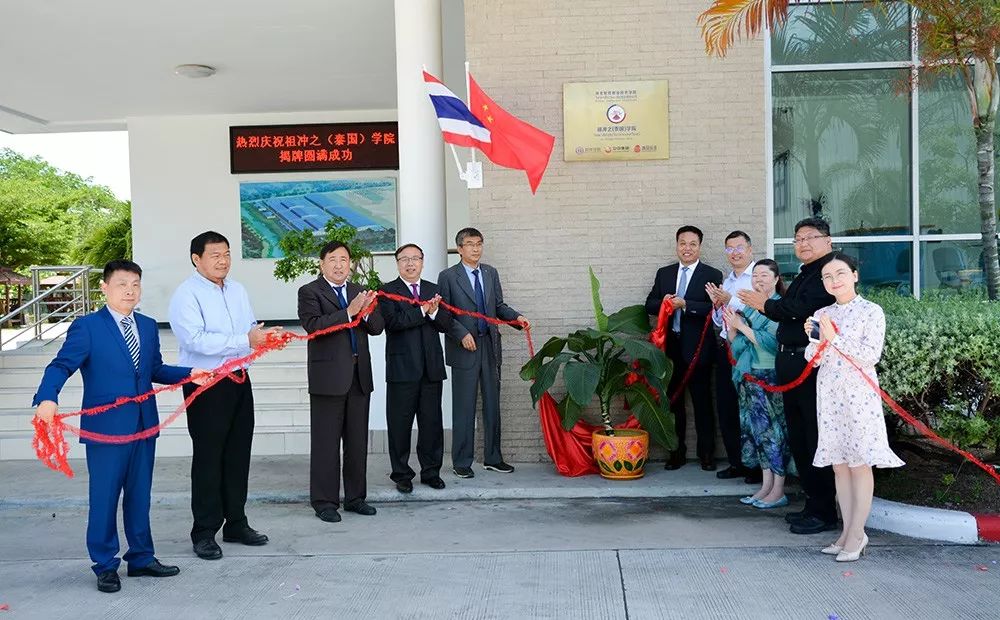 Mr. Liu Ke(General Manager of Xintai Wheel Co., Ltd), is full of confidence and expectation to this cooperation. Mr. Liu said that in terms of staffing, the primary goal of overseas Chinese enterprises is to speed up the training of Thailand's employees, improve their skills, and strengthen their understanding and recognition of corporate culture and concepts, this will effectively increase the proportion of Thailand's employees, gradually reduce the dependence of expatriate Chinese employees. At the same time, Xintai hope that this cooperation can respected by the Thailand's government and entrepreneur which as a primary business direction for them, and propose to build a good communication mechanism. It will also create opportunities for students of Zuchongzhi College to communicate with government officials, let them familiarize with Xintai's corporate culture during the internship period, and make students feel that Lizhong is a strong, capable and trustworthy enterprise.Through this way, we can cultivate bilingual international talents who agree with the concept of enterprise development and meet the needs of enterprise talent development.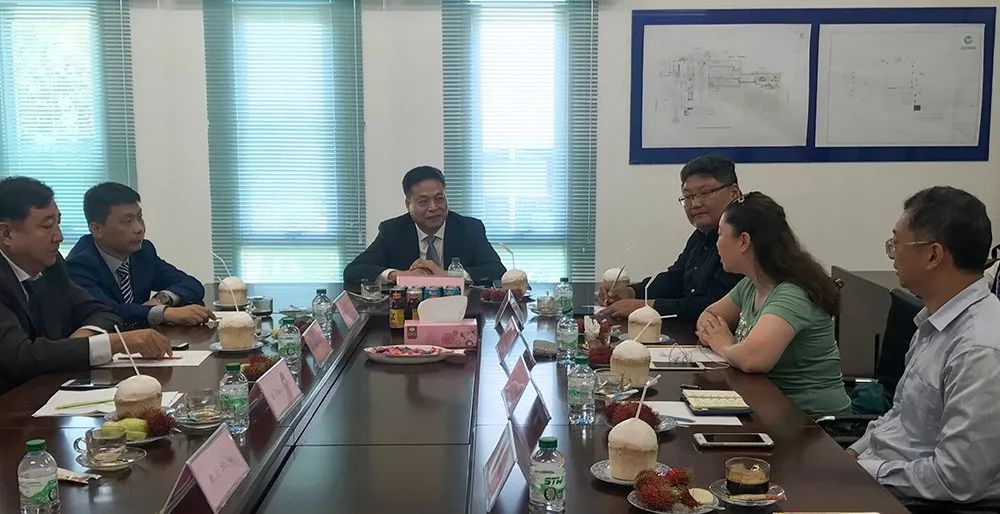 Mr. Li Jinsong ( President of Tang International Education Group) expressed to support Mr. Liu Ke's speech and made an in-depth interpretation from the perspective of talent training program. Zuchongzhi (Thailand) College -- the talent training program is based on the joint training of China's partners such as Lizhong Group, Hebei Software and Tang, and the Thailand's partners such as Bangkok Vocational Education Center and its subordinate Tonburi Business College.The long-term talent training mainly adopts the order-based training program, and combined with the needs of enterprises, concentrate superior resources, carry out comprehensive deployment, and provide enterprises with the best quality talents.Tang's CCTE talent training program, always proceed from the fundamental needs of enterprises and students, combine information with education, people-oriented, maintain the original intention of education, train talents who can understand Chinese, understand technology, understand corporate culture, and have the ability of management in order to better promote the development of enterprises, it will help to develop the "Belt and Road Initiative" and provide mutual benefits for development of Thailand students and Chinese enterprises who stationed in Thailand.
Pan Xuegong, assistant dean of Hebei Software Vocational and Technical College, said that as a talent training base, the college will combine the needs of enterprises and prospective opinions, actively guide Thai students to understand Chinese characteristics, understand corporate culture and teach students in accordance with their aptitude. At the same time, in order to ensure the teaching quality, the college will implement small class teaching and equip full-time teachers to carry out comprehensive management for abroad students. With taking the Lizhong Group and college's geographical advantages, they regularly organize abroad students to visit Lizhong Group for work-study combination, which can prepare for future internship employment.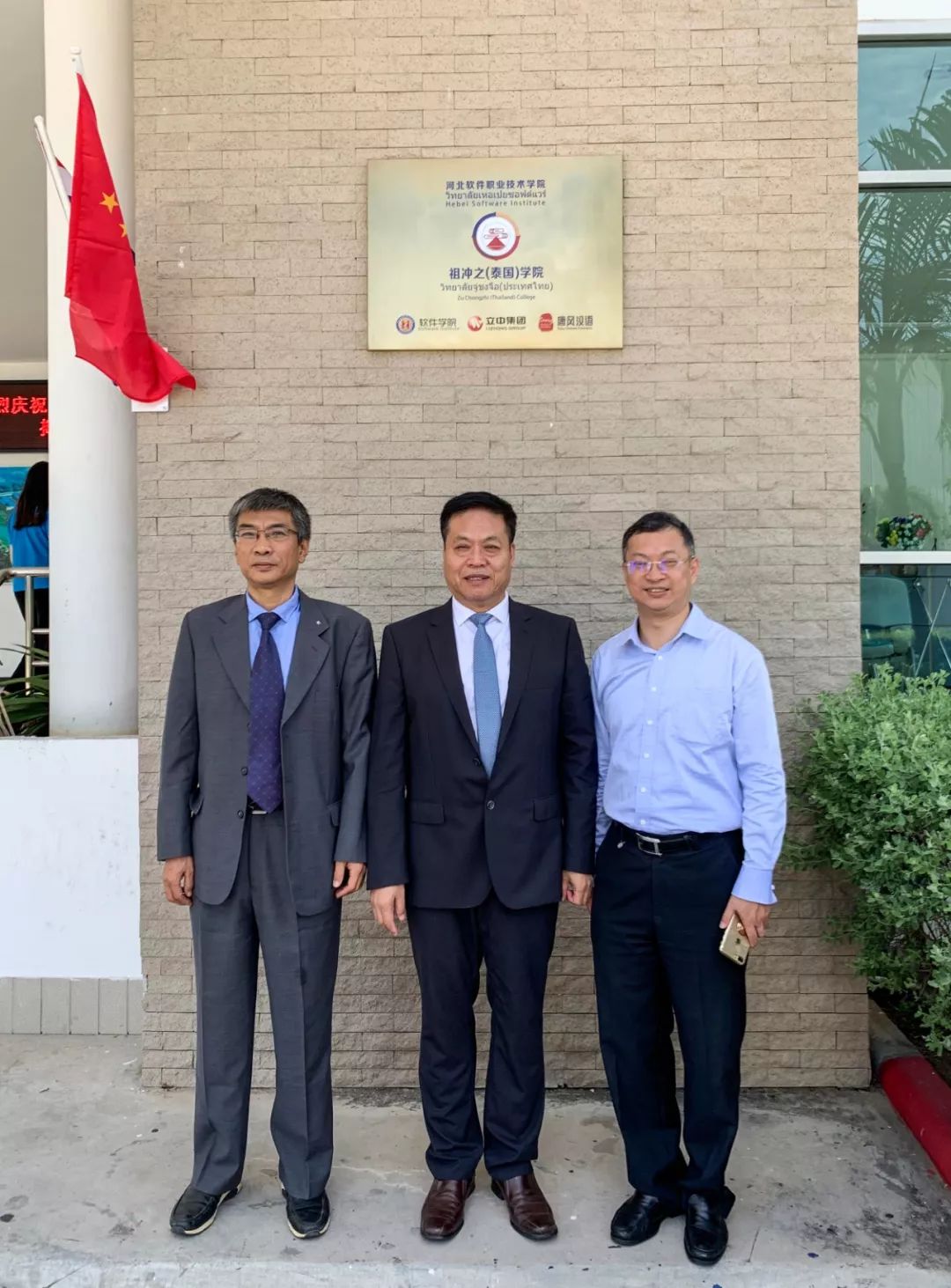 At this time, Mr. Li also met with Mr. Zhao Bin (President of Taizhong Luoyong Industrial Park), and affected by General Secretary Xi's guiding ideology of "Deepening cooperation in human resources development in various fields", they reached a consensus on the comprehensive personnel training of enterprises in the park under the CCTE mode. As the first batch of overseas economic and trade cooperation zones in China, Thailand-China Luo Yong Industrial Park is the carrier and support for the operation of many large-scale Chinese-funded enterprises such as Lizhong Group in the park. The group has a large demand for talents in various fields, and it is in urgent need of technical and management talents who understand Chinese and enterprise culture. CCTE school-enterprise cooperation talent training mode will integrate all kinds of resources and contribute their respective strengths to the construction of "Belt and Road Initiative".