Tang Chinese Participated in the 20th China International Education Annual Conference
Tang : 2019-10-21
The plenary meeting of the 20th China International Education Conference was held in Beijing from October 17 to 19. As the only international education service company, Tang Chinese is honored to be invited to attend the conference.
The annual meeting of "Education 2035-- a dialogue on the future world" as the theme which will discuss the modernization of education in 2035, so as to promote higher-level education opening to the outside world, and jointly draw a beautiful blueprint for the development of international education.
Minister of Education Chen Baosheng attended the conference and delivered a speech.
Minister Chen pointed out that this year is the 70th anniversary of founding the People's Republic of China. Over the past 70 years, under the strong leadership of the Communist Party of China, education has always kept pace with the development of the country, providing strong talents and intellectual support for economic and social development. China hosts the world's largest education, the overall level of education development ranks among the highest in the world. China's development has benefited from the international community, and China's educational progress has also benefited of actively learning from other countries. Openness brings opportunities, cooperation promotes development; openness brings competition, and pressure promotes progress. China has always placed education in the world coordinates to learn, compare, think and cooperate. The China's government will speed up the construction of a new pattern of education that opening to the outside world, fully release the vitality of innovation and development in institutions and promote education opening to another higher level.
The minister's speech has proves that Tang's development concept of having a foothold at home and oversea countries, and more than ten years of promote is a major strategy to serve the national education opening up to outside world. Tang Chinese as an effective supplement to the national team, for Chinese and foreign higher and vocational colleges, and other educational entities, to build an efficient platform for science and technology, resources development. Through the in-depth cooperation between China, and foreign colleges and universities, Tang provide more effective services and supports for them.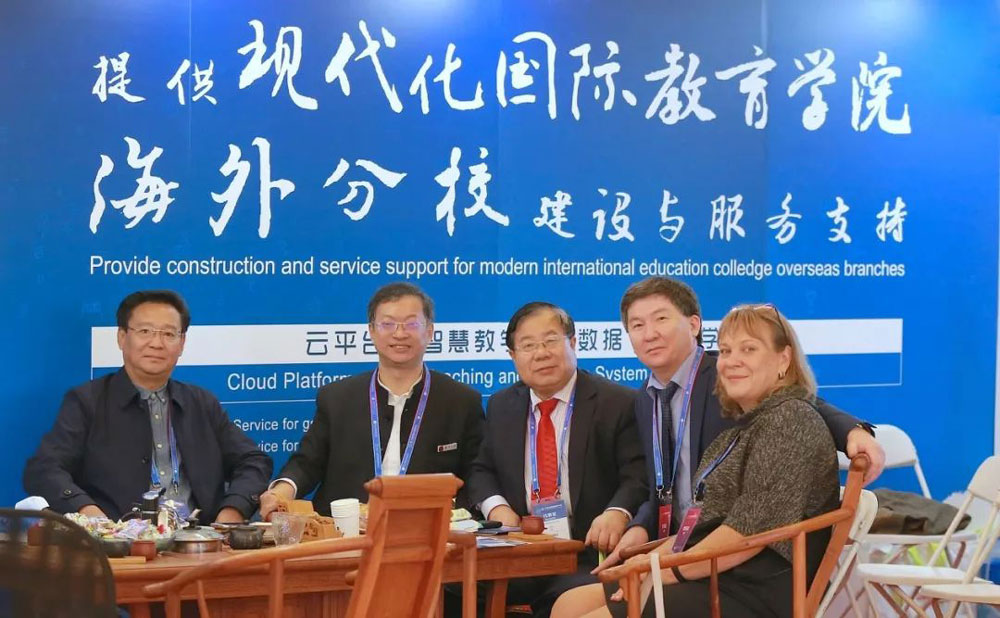 During the annual meeting, Tang team has receptions the school and college level's leaders who from domestic universities and higher vocational colleges, as well as overseas guests from Russia, Malaysia, Thailand and other countries. They discussed about the new situation and new technology under CCTE's new cooperation mode and training scheme, which has received unanimous appreciation and positive responses. It is believed that on the basis of the completed CCTE cooperation model between China and Thailand universities, the countries which along the"Belt and Road"such as Malaysia and Russia will gradually expand.