Won the Asian Education contribution Award again, Tang CCTE is set sail on the wind
Tang : 2019-11-29
From November 22nd to 24th 2019, the Chinese Higher Education Society and the Chengdu Municipal People's Government was successfully hosted the "2019 Education Forum For Asia Annual Conference" in Chengdu. This education forum was rated as "The Most Advanced Educational Exchange Platform in the Asia-Pacific Region" in Asia. The theme of this forum is "Creating a Future of Wisdom and Creating a New Chapter in Asian Education". The forum attracted nearly 200 universities, vocational colleges, and 150 primary and secondary schools in 26 countries.
At the forum, Tang International Education Group through the practical of CCTE mode in the past year of China-Thailand vocational education cooperation were highly recognized by the participant,the 27 China -Thailand International Colleges also become the implementation of Article 19 of the 2019 《Joint Press Statement of the Government of the People 's Republic of China and the Kingdom of Thailand》 that "both parties agree to jointly promote schools, conduct special exchanges, academic exchanges, distance learning, etc, strengthen educational cooperation at all levels and provide talents and intellectual support for the development and construction of the two countries. " Therefore, after winning the award in 2018, Tang International Education Group won the "2019 Asian Education Contribution Award" once again, and Tang's Thailand partner - Bangkok Vocational Education Center also won the "2019 Top 50 Influence of Asia-Pacific Vocational Colleges".
Recently, in order to deeply implement the requirements of the "China Education Modernization 2035" to expand abroad, they have rapidly promoted the construction of the "Internet +" China-Thailand International College under the CCTE model. Mr. Li Jinsong (President of Tang International Education Group), successively visited senior leaders such as Thai Deputy Monk Wang Songde Tongchai, Thai Minister of Education Nattapeng Tisuwan, Secretary General of Thai Vocational Education Commission Narong Parong, and other senior leaders. They will mobilize the resources on a larger scale, and join hands to promote cooperation in China-Thailand vocational education and train international professionals to meet its requirements.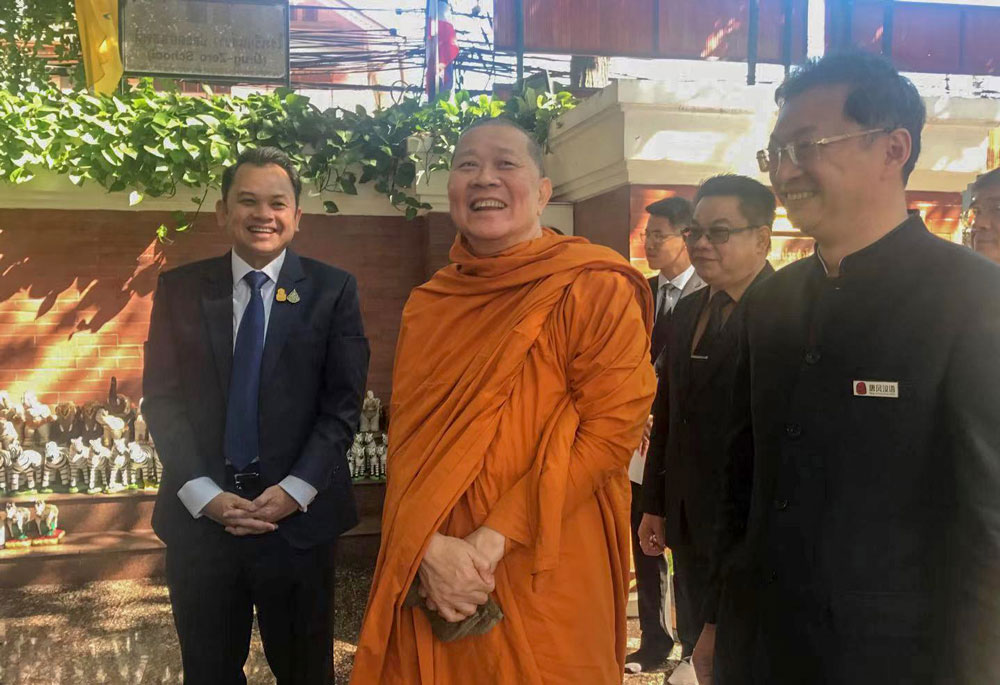 President Li Jinsong (first from right) had cordial communication with Deputy Monk Wang Songde and Thai Minister of Education Natapentisuwan (first from left)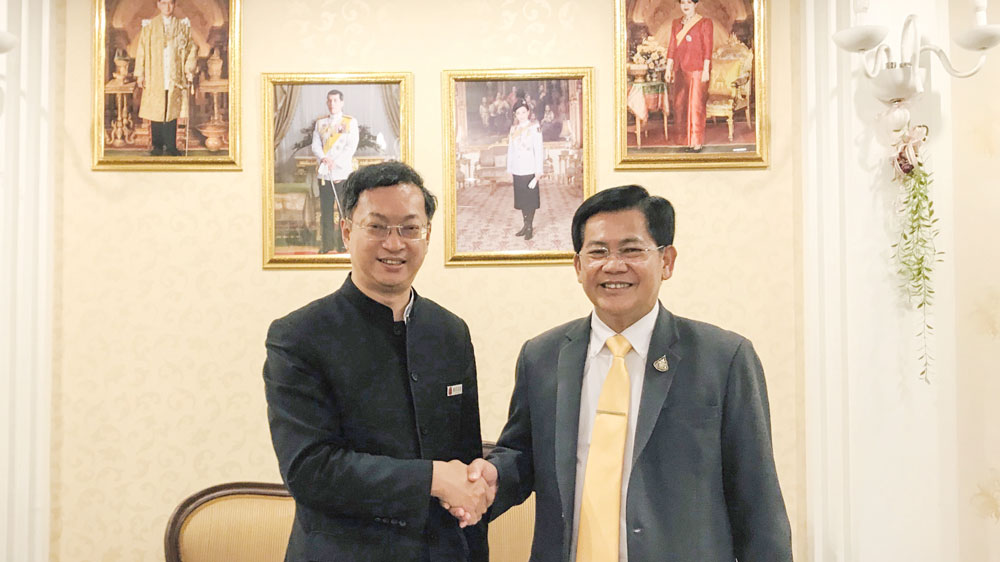 President Li Jinsong (first from the left) has in-depth communication with Mr. Narong Pafley (first from the right), Secretary-General of Thailand Vocational Education Committee.
On December 12, 2019, the first annual conference of China-Thailand vocational education cooperation will be held grandly in Shanghai. This conference linked the education leaders and experts of China and Thailand. They will conduct an in-depth summary and discussion on the current achievements and follow-up the work of CCTE vocational education cooperation between China and Thailand.