Russian Colleges Highly Praise Tang CCTE "New Model of China-Russian International Education Cooperation in New Era"
Tang : 2019-12-23
On December 18, 2019, the 11th Eurasian Science and Education Forum opened at the Russian Academy of Sciences in St. Petersburg. Mr. Li Jinsong, President of Tang International Education Group and Chairman of Russia's Tang. He visited St. Petersburg again and attended the forum.
During the forum, Mr. Li Jinsong issued a theme report on "the Development trend of Russian-China International Educational Cooperation in running Schools in the New era". The report recalled that at the St. Petersburg International Economic Forum in June, Academician Grazyev, adviser to President Putin, Academician Yakowitz Yuri Vladimir Rowi of the Russian Academy of Natural Sciences, Academician Chen Zhigang, chairman of the Russian-Chinese "Belt and Road Initiative" Strategic Development Research Association, and Mr. Li Jinsong, chairman of the Russian Tang. They jointly launched the initiative to establish a hundred modern Sino-Russian institutes of international education within five years.By analyzing the talent introduction, talent training and employment of China, the United States and Russia, Mr. Li Jinsong put forward how China and Russia should use the "CCTE" model to jointly train talents of the two countries in the new era, so as to serve the major project cooperation and multinational enterprises between China and the countries of the Eurasian Economic Union. The report was highly recognized by the guests, and many institutions' presidents had in-depth communication with Mr. Li Jinsong after the meeting.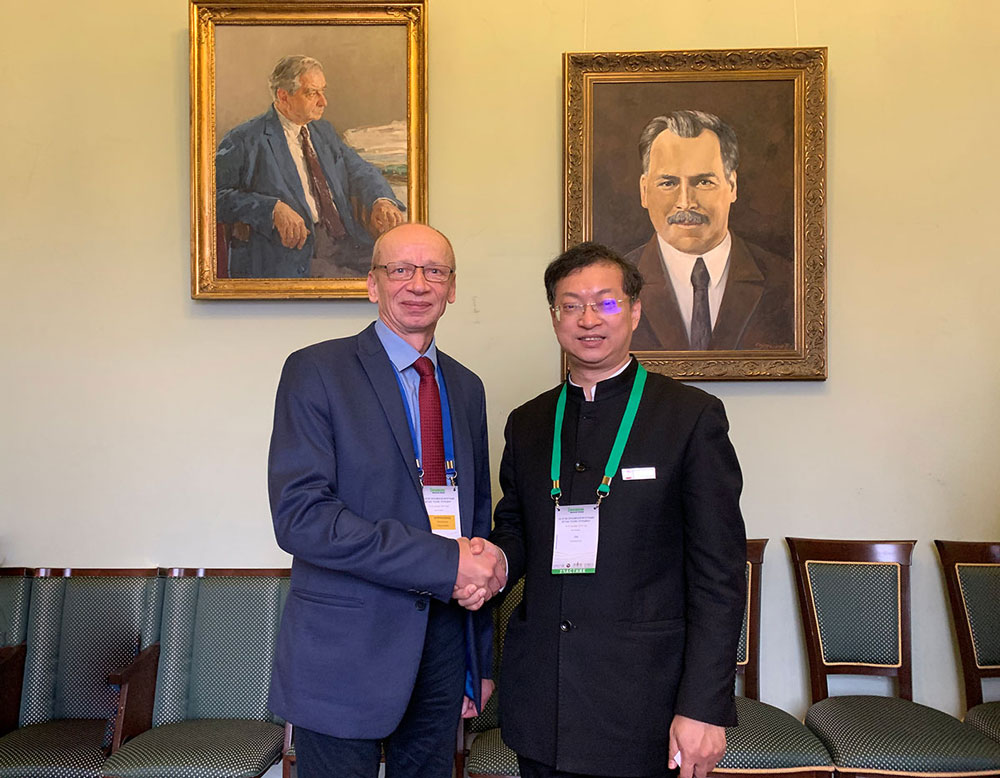 In St. Petersburg, Mr. Li Jinsong accompanied a Hebei vocational school delegation led by Jia Haiming, deputy director of Hebei Provincial Department of Education, to visit Russian Tang's cooperative colleges such as St. Petersburg Institute of Railway Transport and St. Petersburg School of Management and Business Technology. During the visit, under the impetus of Russian Tang, the St. Petersburg College of Management and Business Technology signed cooperation agreements with Shijiazhuang Institute of Railway Technology and Hebei of Industry and Technology.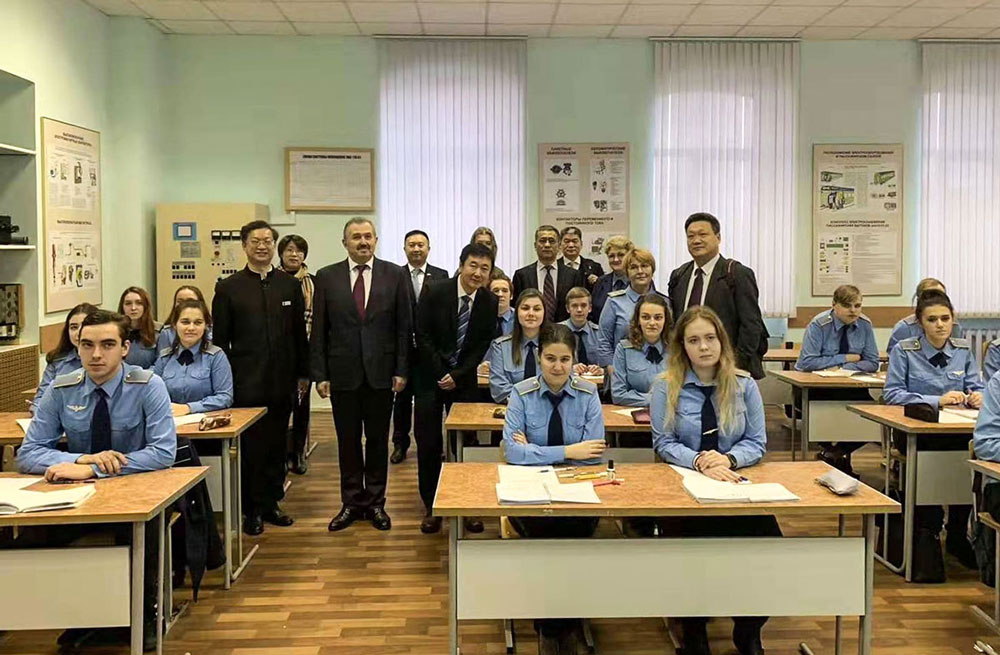 Visited St. Petersburg Railway Transportation Institute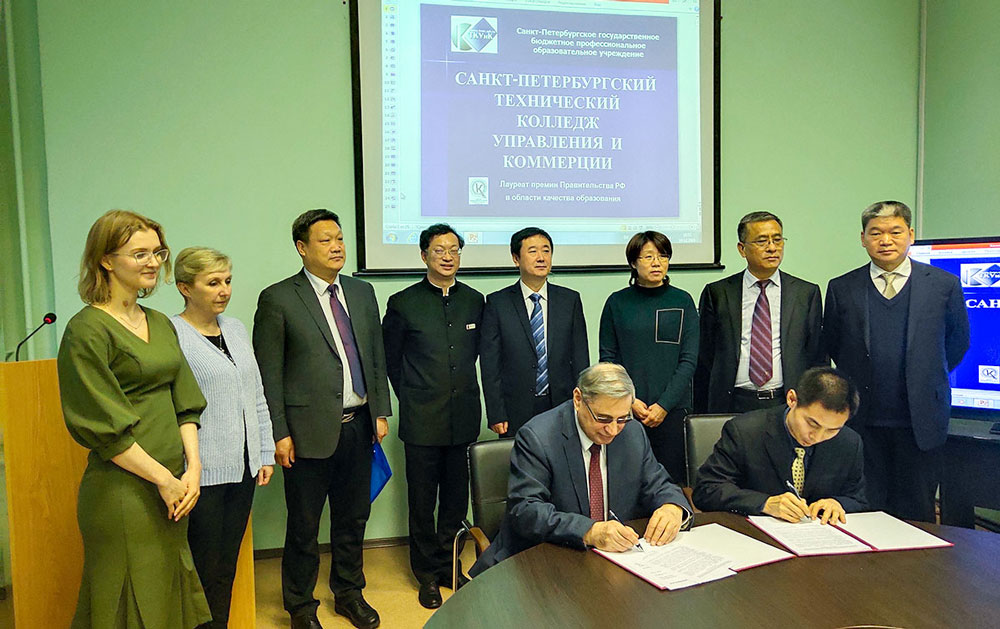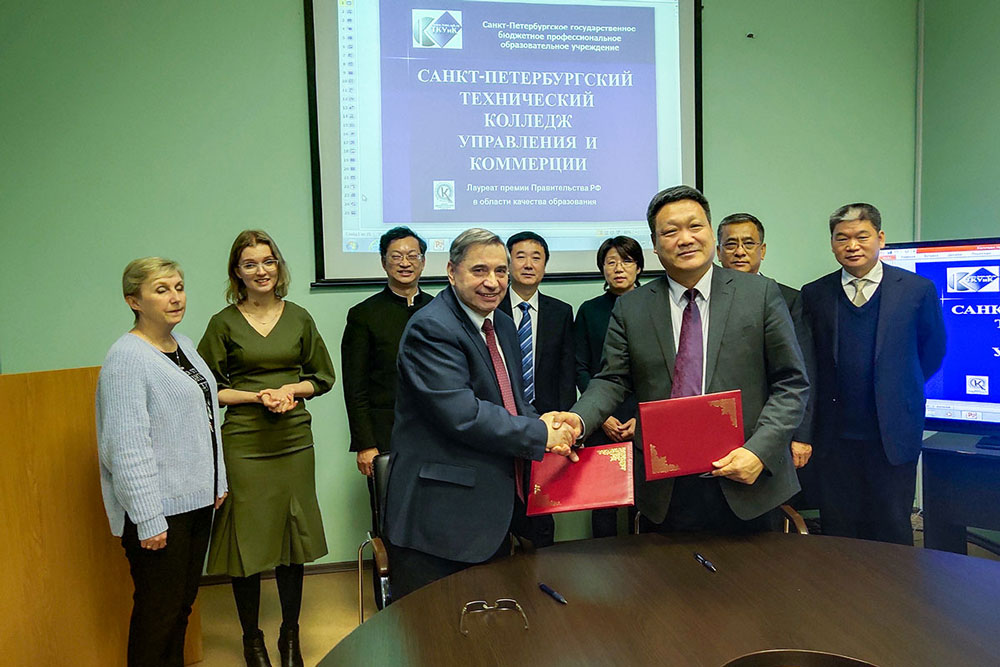 Visited St. Petersburg School of Management and Business Technology and Signed Cooperation Agreement