The 2020 China Annual Conference for International Education (CACIE 2020) held in Beijing Tang International Education Group awarded the Best Partner Award
Tang : 2020-10-23
On October 21st, the 2020 China Annual Conference International Education was held in Beijing. The conference with the theme of "Educational Globalization and the Construction of a Community with a shared Future for mankind", the conference studied the new situation of international cooperation in education development, and explored a new pattern for future global education. At the conference, the China's Minister of Education Chen Baosheng shared the Chinese government's practice of giving priority to the development of education and the prevention and control of the epidemic in the education field, and he expounded the consideration of further promoting education to public, and prospect education playing the role to promote the process of building a community with a shared future for mankind.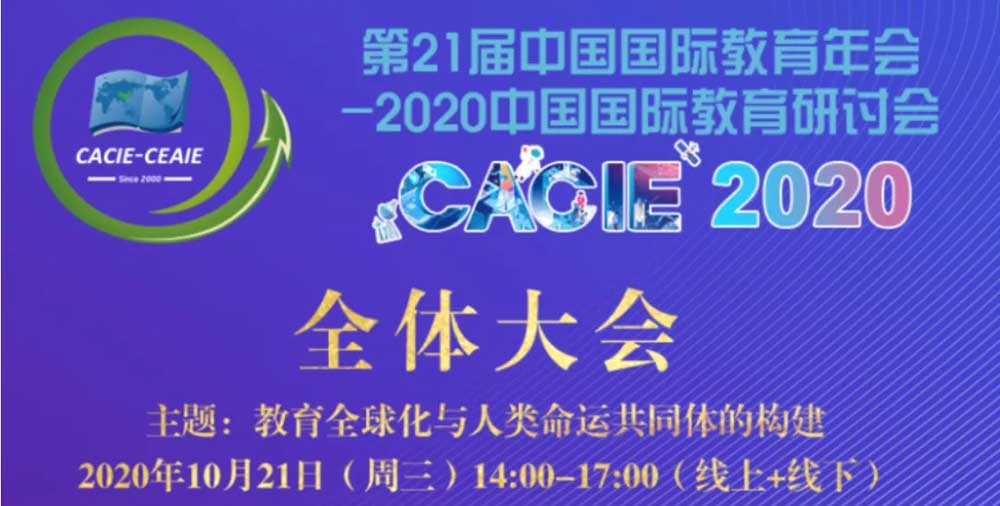 In the year of 2020, Tang International Education Group actively responded to the government to implement the guidance which proposed by the Ministry of Education to "ensure online teaching in colleges and universities during epidemic under prevention and control". During the epidemic, Tang has through their technology, platform and content advantages to serve the diversified international teaching needs of colleges and universities.
Until now, Tang has provided 432 colleges and universities in China and abroad with an overall solution of "classes suspended but learning continues". 11,000 teachers have used Tang cloud platform to carry out teaching work for 652,000 students from more than 90 countries. The colleges and universities have built 2,467 international courses, uploaded more than 130,000 resources, and has more than 1.87 million online reviews.
Tang actively participates in the construction of informatization and internationalization of colleges in China and abroad, and gained some experience and achievements. It has been recognized by the China Education International Exchange Association and was named the best partner of the year 2020. This is not only an encouragement to Tang, but also a spur to let Tang continuing create a road to modernization of international education, and make its own efforts to show Tang's strength.

President Liu Limin presented Tang with the 2020 Best Partner Award
The 2020 China Annual Conference for International Education (CACIE 2020) is still going. On October 28th, Tang will participate the China-Malaysia Vocational Education Cooperation Summit Dialogue, which will focus on the issue of all-round cooperation, suggestions and and a new international cooperation model in vocational education between China and Malaysia.
Finally, hope this annual conference will complete successfully.