Tang International Education Group and Pakistan National Skills University Signed a Strategic Collaboration Agreement - The International and Diversified Development of China's Vocational Education
Tang: 2022-09-23
On September 22, 2022, Tang International Education Group and Pakistan National Skills University signed a strategic collaboration agreement. Both parties will carry out collaboration in modern Mandarin education, the CCTE model modern China-Pakistan dual-diploma joint education program, and jointly promote the establishment of the "China-Pakistan international federation of industry and education collaboration", etc.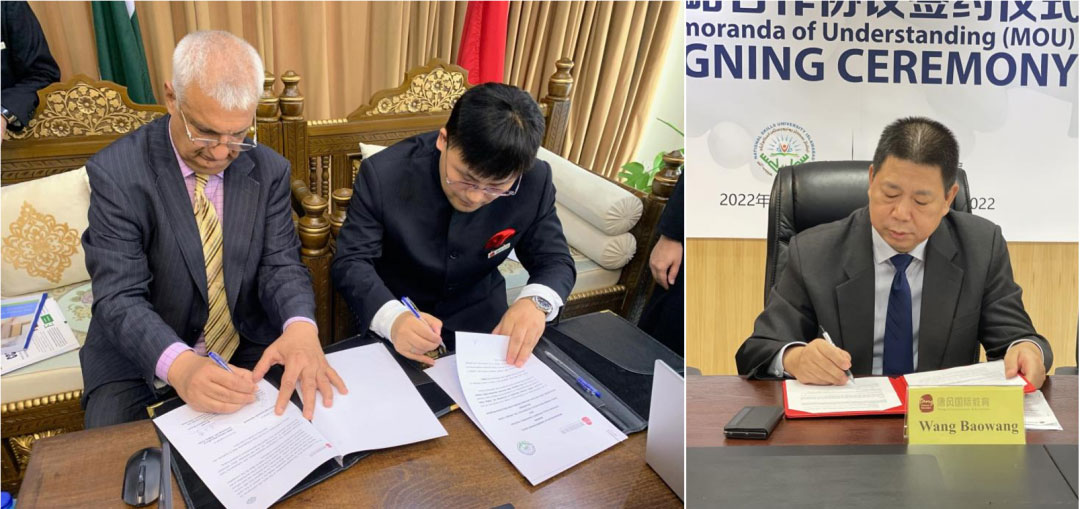 Professor Muhammad Mukhtar, Vice Chancellor of Pakistan National Skills University, led the planning and development department, academic department, academic affairs office and teaching related teams to attend this signing ceremony.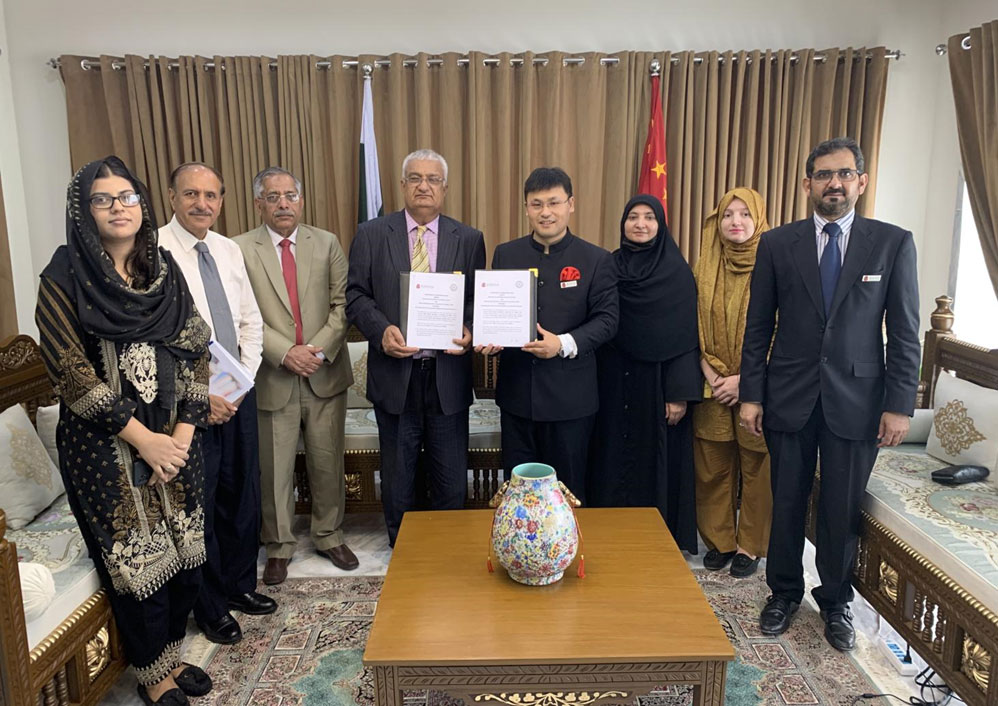 Pakistan National Skills University is currently the only Pakistan university accredited by UNESCO International Centre for Technical and Vocational Education and Training. It is directly invested and operated by the Federal Ministry of Education of Pakistan, with strong teachers and advanced educational facilities. It has opened degree programs such as mechanical engineering technology, civil engineering technology, electrical engineering technology, medical laboratory technology, information engineering technology and etc. According to the agreement, both parties will also carry out in-depth collaboration in the development of informatization vocational and technical courses, and the introduction and certification of China vocational education standards.
At the ceremony, representatives of the two sides signed the "Memorandum of Collaboration" and exchanged views on the next steps. Professor Muhammad Mukhtar said that the National Skills University of Pakistan is directly under the Ministry of Education of the Federal Government and is the first public university in Pakistan established to meet the challenges of rapid social transformation of the Fourth Industrial Revolution.
His school-running philosophy pays more attention to the skills training and development of young talents, and looks forward to carrying out all-round collaboration with China's first-class vocational education institutions and enterprises through the Tang International Education Group's CCTE model as soon as possible. He also hopes to cultivate high-quality local technical and technical personnel in Pakistan who can speak Mandarin and understand China culture through the combination of production and education, so as to meet the needs of technical personnel in the country's industry and other economic fields.
Mr. Wang Baowang, Director of Tang International Education Group, said that he will strive to coordinate the support of relevant provincial education departments in China, and give priority to matching the institutions of higher vocational and technical education degree programs with Pakistan National Skills University. He also looking forward to working with the school to carry out the China-Pakistan CCTE program in different technical fields, steadily implement the program enrollment target in September next year, and cultivate applied international talents suitable for the needs of the China-Pakistan Economic Corridor.

At present, China emphasis on vocational education has been continuously improved, and a modern vocational education system integrating vertical and horizontal has been constructed, and a perfect "secondary vocational - higher vocational college - higher vocational undergraduate" has been constructed.
Tang International Education Group has provided modern overseas cooperative education solutions for nearly 100 secondary and higher vocational colleges. Signed a contract with Pakistan National Skills University and joined hands with China higher vocational colleges to carry out the China-Pakistan CCTE model high-level modern vocational and technical education international collaboration program, which once again perfected Tang International Education Group's assistance to China's vocational education standards go global.